Job Update: even when flung at aforementioned bar, they said nisch nisch. Ouch. Apparently other people had had the same idea and gotten employed there first. I hate them.
On the up side I had an interview with a sales and marketing firm today that said: hey, you're friendly, we're thinking you can sell people crap. Not sure exactly what that all entails, but tomorrow I'll be shadowing someone to see if I like the work.
Here's to hoping I won't be one of those obnoxious people on street corners shoving coupons for 1/2 price curry lunch specials in everyone's face.
My potential future: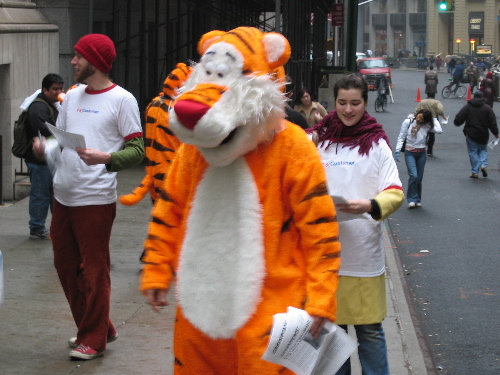 Hurrah for a college education.